Watched The Shooter about a week ago. Okay movie , not bad.
The movie , everything quite predictable. not very surprising.
hmmm...
Update:
After the movie, we walked around the Curve for a while. We've noticed that there was this event organised by NTV7. Coool..
There were a lot of NTV7 celebrities, eg. Daphne Iking, Naz, Sheahnee, n erm.. some other celebrities that I can't remember the name.
:P
Thanks to my friend's great idea (no, seriously I should thank him for this). We get to take photos with Daphne Iking, Naz, Sheahnee and
brag
blog about it in this blog.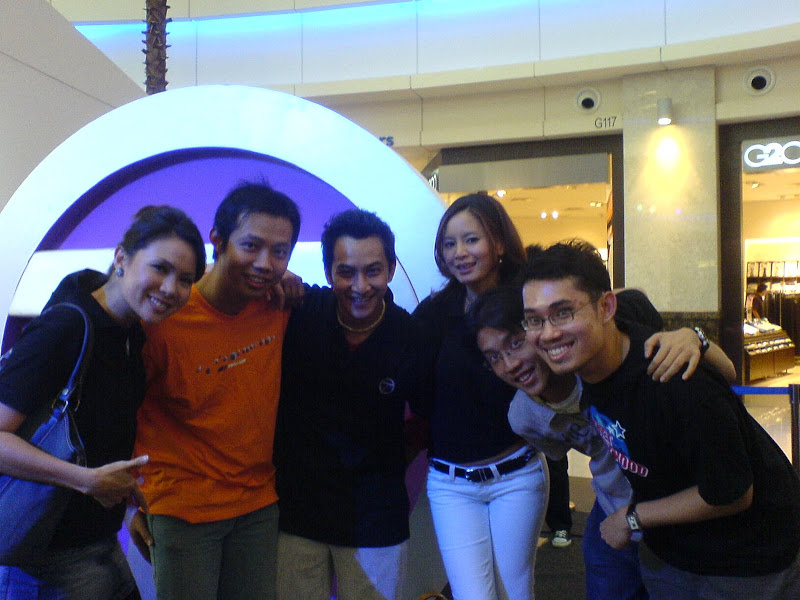 Here's the photo taken with Sheahnee,
Jazarel
(my friend), Naz, Daphne Iking, myself , Warren (my friend).
Updates:
Sheahnee was quite friendly, so are Naz and Daphne too. I like Sheahnee's accent (if she has any).
While we're in the event, I caught a glimpse of Josh Lim (the man behind
RedesignMalaysia.com
, a website that strives to improve the broadband access in Malaysia.)He was bidding furiously with this lady who is in red (don't know what's her name) on this
"Breakfast show" mug.But , all this is for the cause of a charity. In the end, the lady won the auction with the mug auctioned up to RM200 or somewhere around that value.
Josh bid for the next item instead, the shirt that has all the signatures of "Breakfast show" celebrities. Unfortunately, there was no auction craze like the mug. (so potong steam)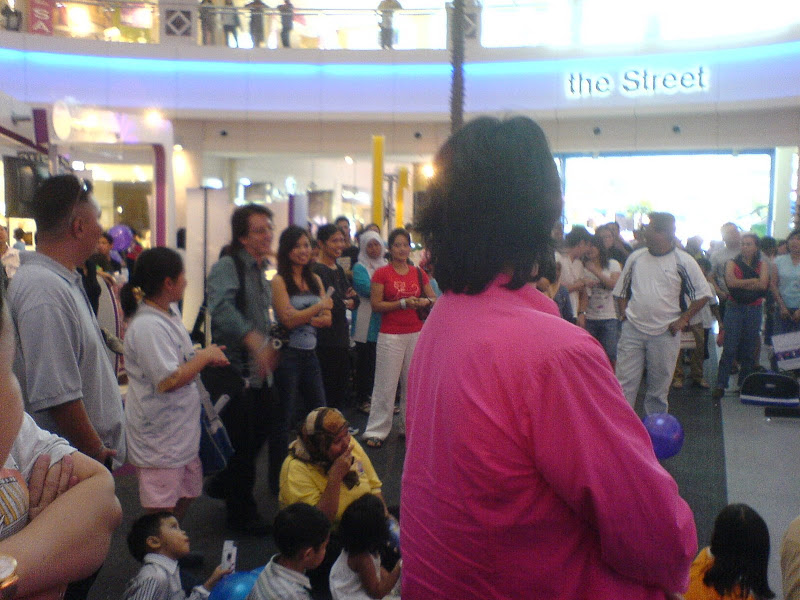 The not-so-clear photo of Josh Lim. The guy who is wearing the dark grey shirt with the bag strapped on his right arm.